The Melbourne West Growth Corridor is one of the 4 Growth Corridor Plans in metropolitan Melbourne defined by Victoria Planning Authority. It sits around 29 km west from Melbourne's CBD, governed by Wyndham City Council and Melton City Council. The key growth town-centres are Rockbank, Cobblebank, Melton South, Tarneit, Wyndham Vale and Werribee.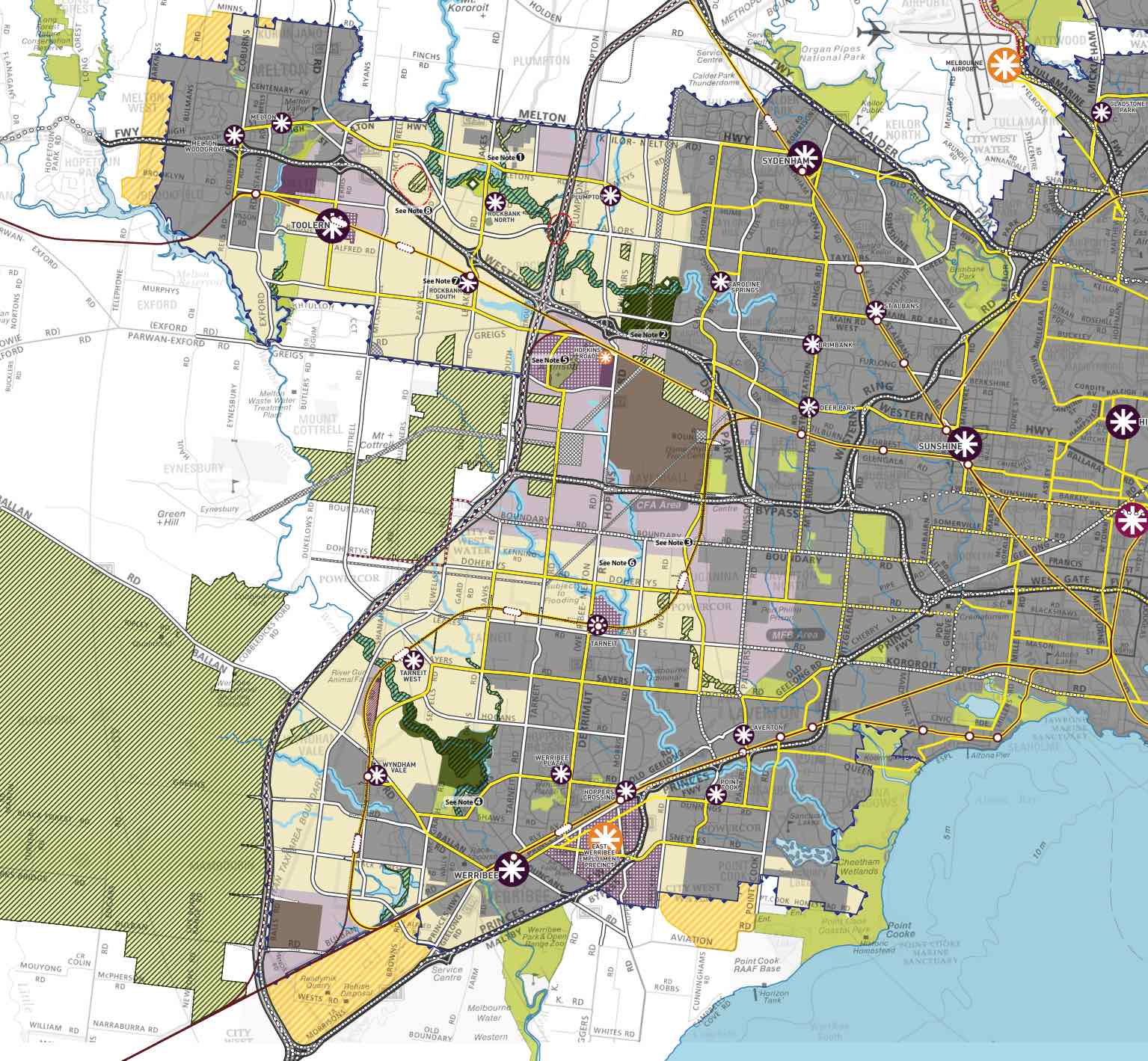 Transportation in Melbourne West
In terms of transportation, Melbourne West Growth Corridor is connected through Werribee railway line, Geelong regional V/line and Ballarat regional V/Line. While there are future proposed stations on both Geelong & Ballarat V/lines, the proposed Melbourne Suburban Rail Loop will also connect Wyndham Vale, Melton & Werribee stations as part of Western rail plan². The major freeways in the area are Western Freeway, Princes Freeway and Western Ring Road.
Employment in Melbourne West
Melbourne West Growth Corridor has a wide range of employment opportunities from town centres across Werribee, Toolern, Sunshine and Sydenham, as well as easy access to Werribee Plaza. In addition, the nearby Werribee NEIC (National Employment and Innovation Cluster) & Sunshine NEIC have featured high-tech R&D organisations, such as CSIRO, Victoria University, Sunshine Hospital, which will become the hub of higher-skilled employment in the west corridor.
Buyer Benefits in Melbourne West
As Wyndham City Council and Melton City Council are categorised as a non-regional area city council, $10,000 FHOG (First Home Owners Grant)³ may be applicable for buying or building a new home at $750,000 or less, alongside the existing stamp duty concessions for first home buyers. To work out the exact cost for your transaction, please contact your local conveyancer.
References:
---