The Melbourne North Growth Corridor is one of the 4 Growth Corridor Plans in metropolitan Melbourne defined by Victoria Planning Authority. It sits around 32 km north from Melbourne's CBD, governed by Hume City Council, Whittlesea City Council and Mitchell Shire Council. The key growth town-centres are Donnybrook, Wollert, Beveridge, Mickleham, Wallan, Craigieburn and Sunbury.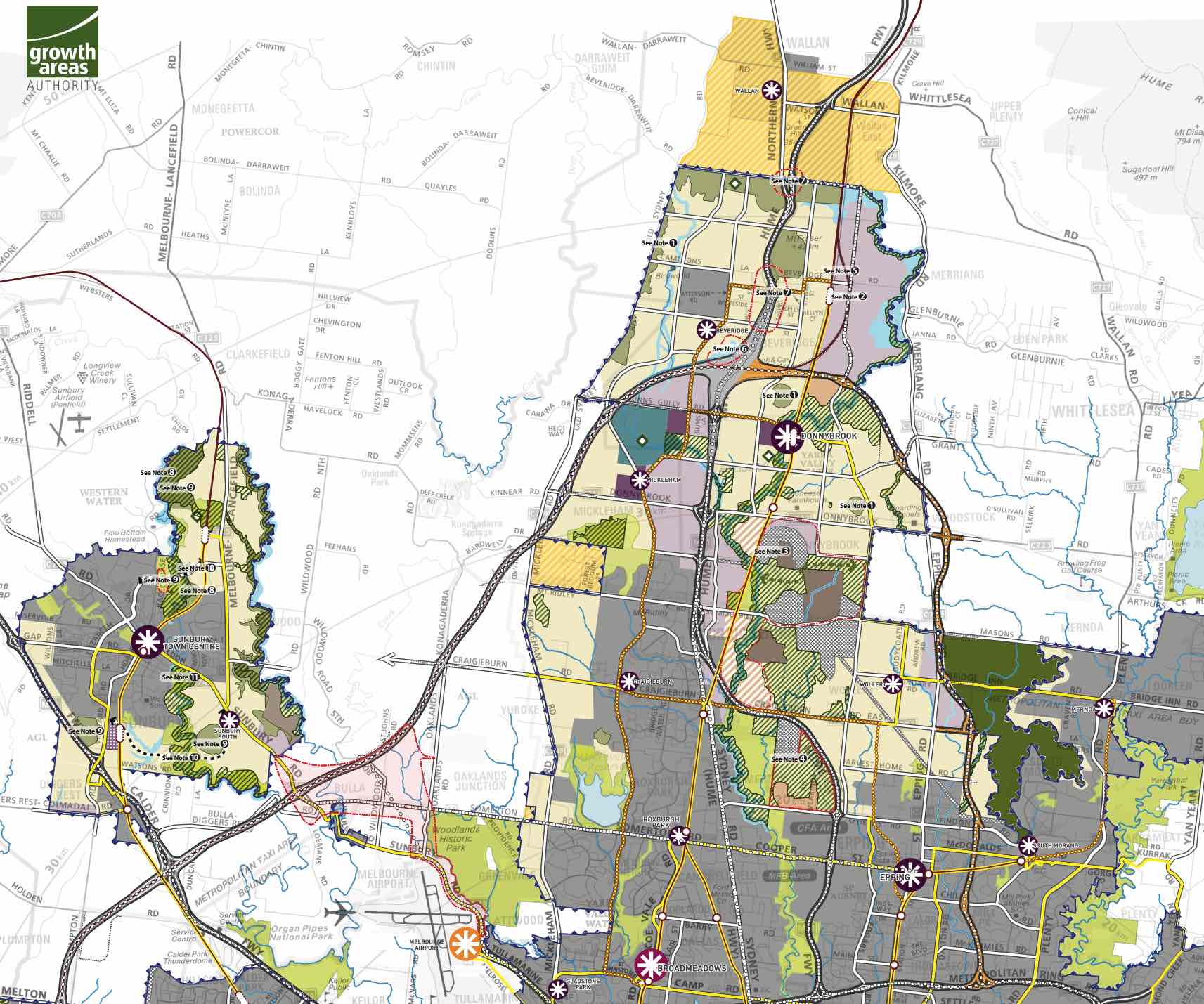 Transportation in Melbourne North
In terms of transportation, Melbourne North Growth Corridor is connected through Craigieburn railway line, South Morang railway line, Sunbury railway line, and Seymour regional V/line. The major freeways in the area are The Hume Freeway, North Ring Road and the future development of the Outer Metropolitan Ring (OMR)/E6 road reservation. Melbourne Airport is also close to the area to provide connections to other major cities.
Employment in Melbourne North
Melbourne North Growth Corridor has a wide range of employment opportunities from town centres across Donnybrook, Craigieburn, Sunbury, Epping and Wollert, as well as easy access to Broadmeadows CAA (Central Activities Area) and La Trobe NEIC (National Employment and Innovation Cluster).
Buyer Benefits in Melbourne North
As Hume City Council and Whittlesea City Council are categorised as a non-regional area city council, $10,000 FHOG (First Home Owners Grant)² may be applicable for buying or building a new home at $750,000 or less, alongside the existing stamp duty concessions for first home buyers. To work out the exact cost for your transaction, please contact your local conveyancer.
References:
---